Bird Deterrent Spikes – Effective & Permanent
---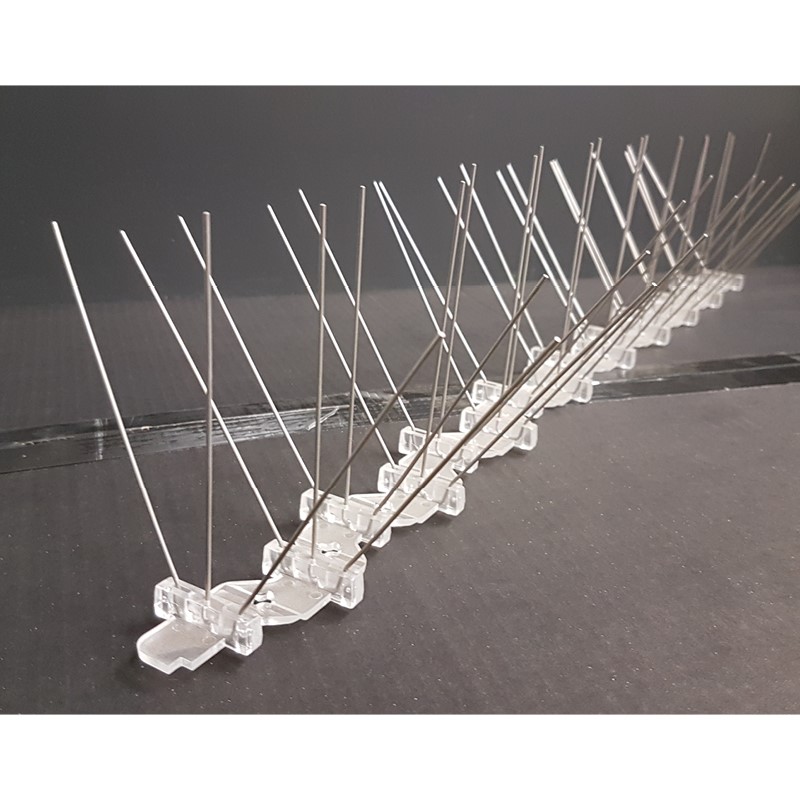 Are you continually frustrated with the mess birds make on everything beneath their favourite roosting and landing places? Bird droppings not only destroy aesthetics but also create a WHS health and slipping hazard.
Bird Deterrent Spikes from Area Safe Products provide an effective and permanent solution to protect your areas from bird landings. Each set is manufactured from flat-tipped stainless steel spikes set into a UV protected polycarbonate base. Area Safe supplies 2 different configurations – triple row sections at 600mm long and single row sections at 500mm long to suit every situation including the top of signs.
Bird spikes are harmless to birds and are easily installed into any area. Under the most extreme weather conditions this product will not deteriorate or rust. Repelling all birds including pigeons and seagulls, these pest control spikes can be applied on ledges, truss frames, structural steel, portal frames, window sills, conduit, nesting areas, roof edges, signs, flat surfaces and curved surfaces. Easy installation methods include: silicone, polyurethane sealant adhesive, tape and screws.
Area Safe Products also supply Rubbish Bins and Wheelie Bin Surrounds with covered tops to guard against unwanted birds.
Contact Area Safe today for a sales proposal or to get advice for your project!