How Important are Skate Deterrents?
---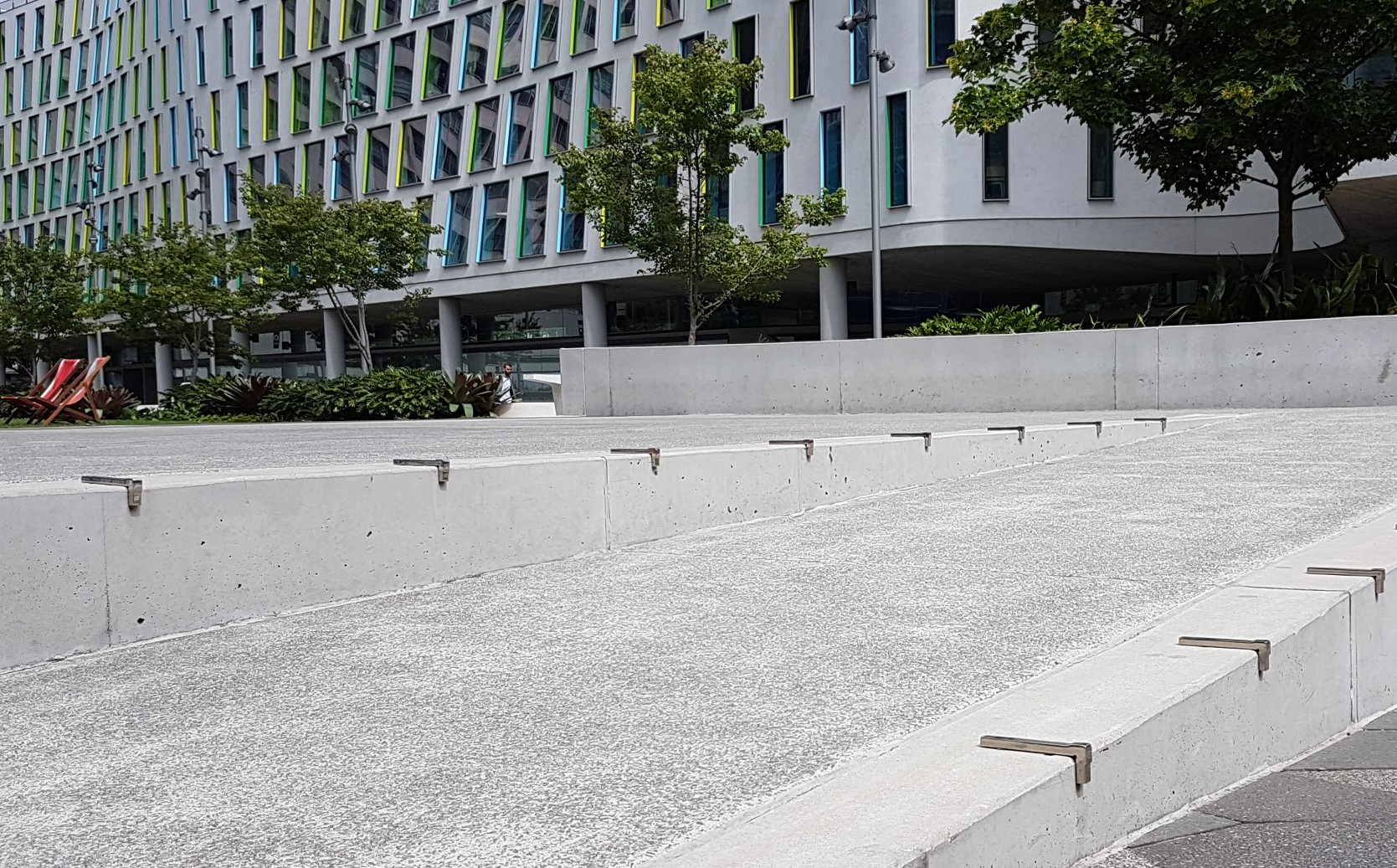 Did you know that Area Safe Skateboard Deterrents help to:
1. Reduce the possible liability for property owners who may be held responsible for injuries
2. Eliminate potential damage
caused to your property and landscape by skateboards, bicycles and skates
An essential part of any landscape or public space, Area Safe Skate Stoppers are designed to repel skateboarders from low walls, seats and hand rails. These ageless architectural attachments are manufactured by Area Safe Products from marine grade stainless steel or anodised aluminium for long term good looks and corrosion control. Available in a range of styles including Mushroom Head, Cylindrical Head, Bull Nose Nosings and Square Face Nosings for mounting on low walls, ledges, seats and benches plus hand rails in all public spaces. They are easy to attach to a variety of surface materials and profiles. View the full range of options online HERE.
With a recommended spacing of 500-600mm (this can be varied according to the situation), Anti-Skate devices have been proved to save money and hassle compared to experiencing damaged property or personal injury claims.
Area Safe Products also supply Architectural Anti-Sitting Studs (to discourage loitering), Corner Guards and Bird Deterrent Spikes to help make every facility safe and enjoyable.
Talk to Area Safe Products today to discuss your requirements or obtain a quote.