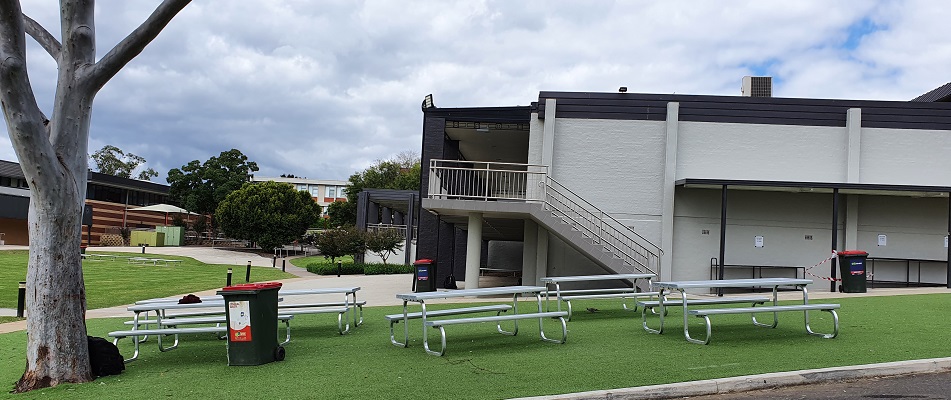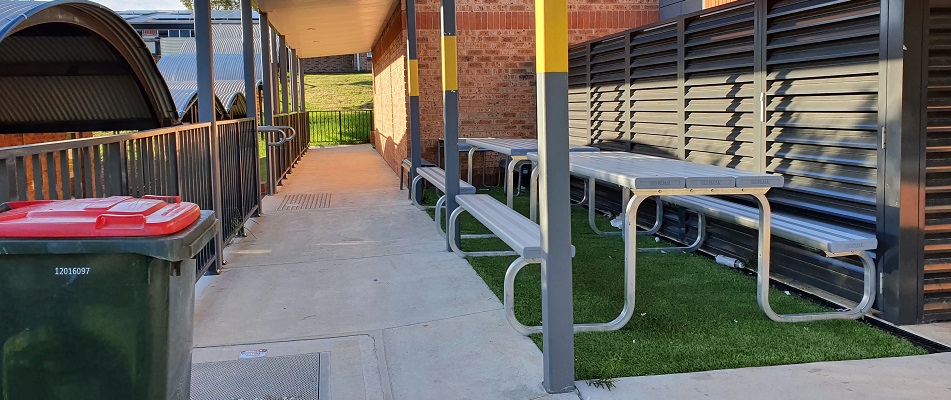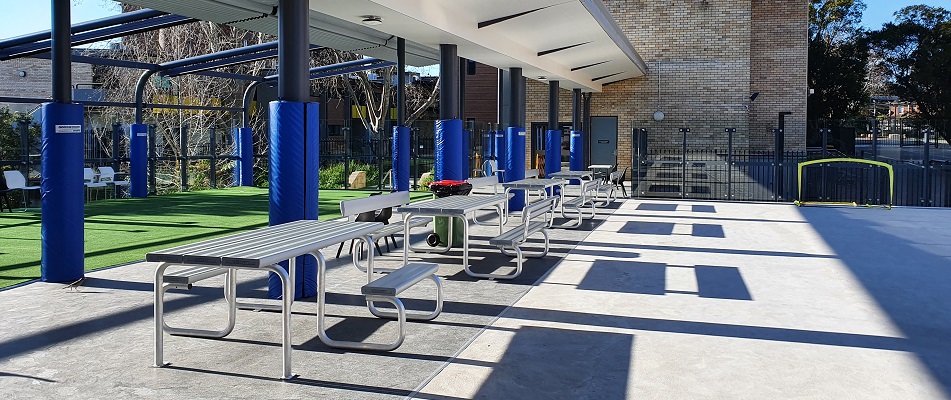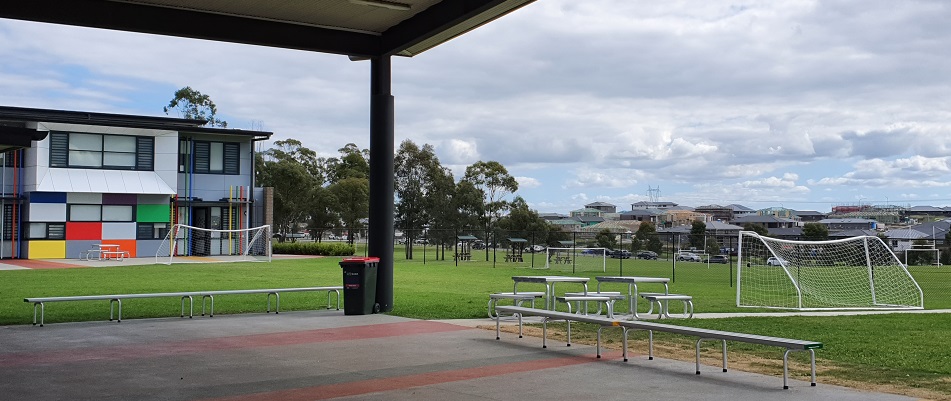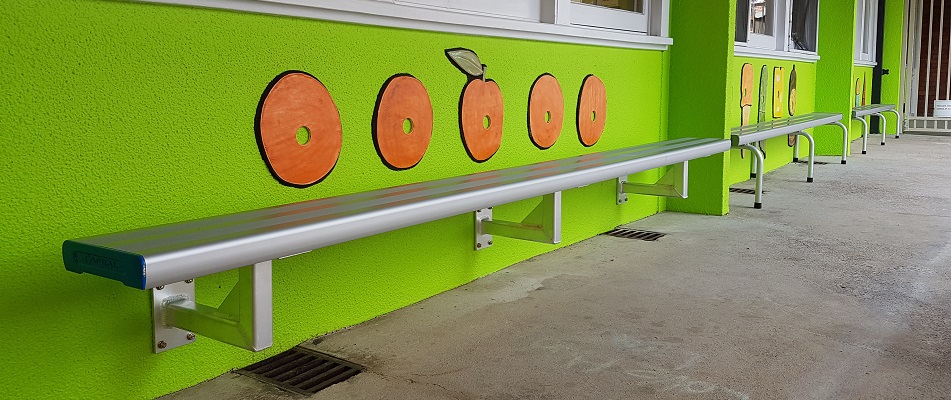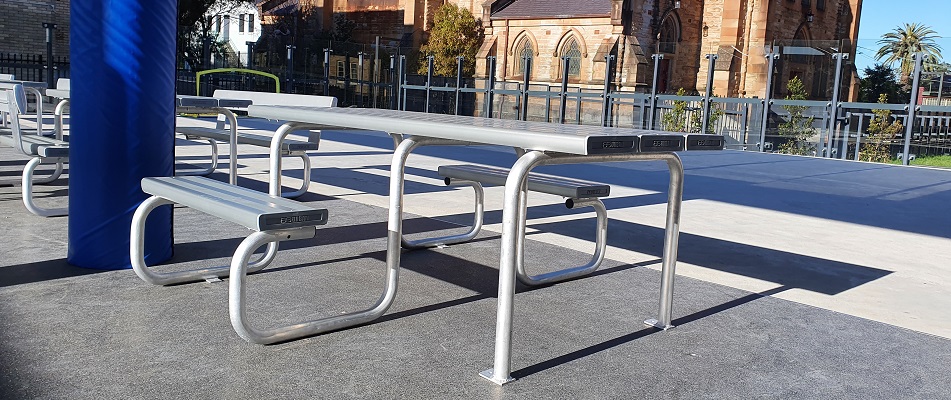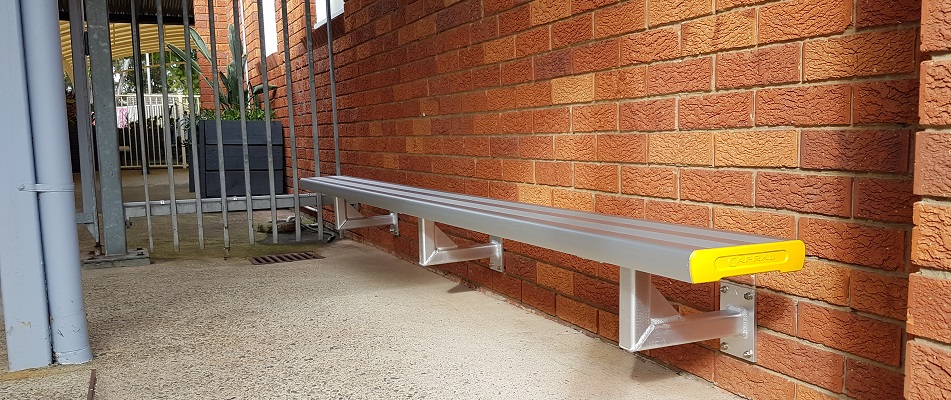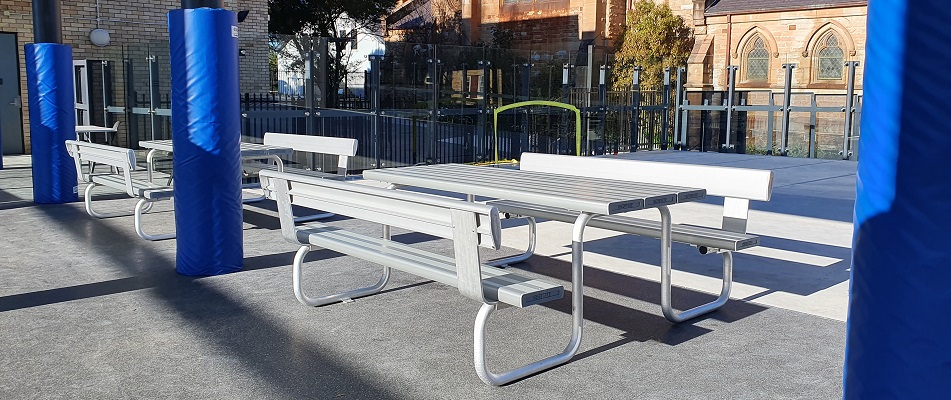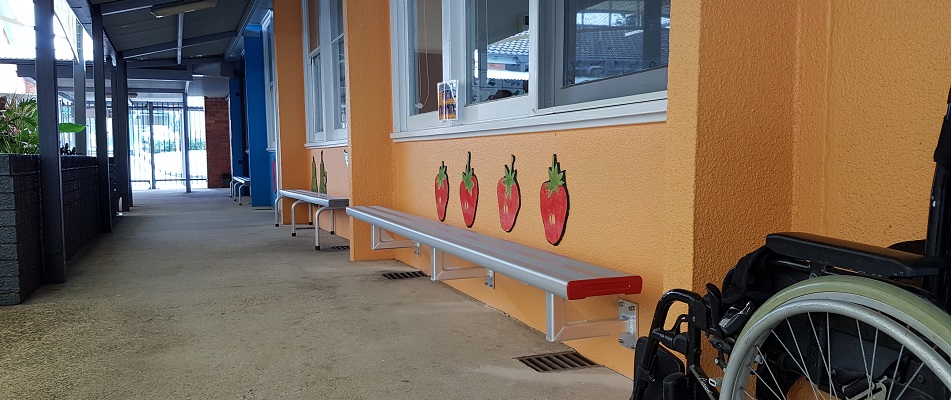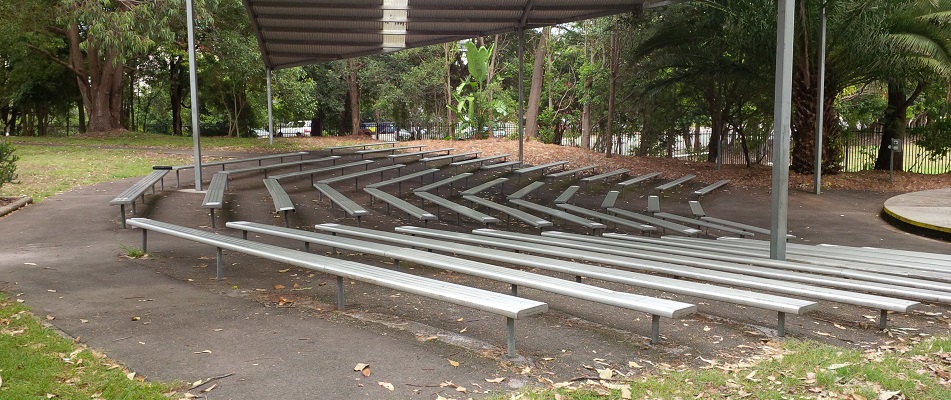 The decisional factors that go into choosing the appropriate outdoor furniture items for educational facilities require more specific consideration compared to other facilities. It is crucial that the well-being of the students, staff, and school environment are all equally considered. Well planned outdoor learning strategies are a great differentiating factor from a good school to a great school, making these schools a stronger contender when parents are choosing where to send their students. There have been multiple studies that emphasise the extraordinary benefits to children's mental and physical health when they spend time away from their usual classroom environment, learning, socialising, and playing. When they are able to be immersed in nature, experiences and school community, they are able to grow and develop creatively, imaginatively and intelligently.
In order for educational facilities to provide this opportunity for their students and staff, they must choose functional outdoor furniture options that makes sense for the activities it will endure and the environment it will be placed in. An outdoor furniture option that has continuously proven to be a first place runner for educational facilities is the aluminium furniture series. The aluminium range of seats, benches, and table settings ticks a number of the boxes that is often associated with a successful choice of furniture for educational facilities such as schools, day-care centres, preschools, TAFE's, and universities.
Safety & Security
The aluminium seats and benches are available in bolt down and in-ground mounting options which provides a level of safety for students, so they aren't able to move around the seating and benches, reducing the possibility of accidents and injuries to occur in the playground. The smooth finish of the edges of aluminium furniture also makes it safe for students to play around in the playground as they won't get caught or scratch themselves compared to if the edges were exposed or sharp. The AS Urban plastic end caps are also safer than standard steel or aluminium end caps which also prevent sharp edges from being exposed, which could cause injury to the students. Bolt down and in-ground seats and benches also prevent theft, especially in after school hours and on weekends when it is known that the grounds aren't always attended.
Flexibility in Choice
There is a sufficient range in different furniture options available in the aluminium series. Stackable benches are useful in situations where seating isn't permanently required such as school assemblies, year group meetings, and collaborative learning. They are supplied with stackable frames for easy storage and portability. The use of aluminium furniture also offers a flexibility in choice that is most suitable for different landscapes such as grass areas, concrete, and bitumen surfaces. The age group of the students that will be using the seats and benches also needs to be considered. There are a range of junior benches that have a shorter height and in-ground seats that can be installed further into the ground to cater for the younger, primary students.
Wheelchair Accessible Seating
It is important that educational facilities ensure they provide furniture options for all students within the school and most importantly, those who require wheelchair accessible furniture options. This is crucial to promote positive inclusion amongst all students and encourage group collaboration and socialisation. The aluminium education series includes 2-sided and 4-sided Wheelchair accessible picnic setting options that are available in a variety of configurations to different layouts and landscape environments.
Rust Proof!
Aluminium furniture is a rust-proof alternative as it can provide longevity and durability, and will not get affected by rainwater and sun heat. They are also extremely beneficial for educational facilities that are located in close proximity to coastal locations and in locations that experience high humidity. Aluminium is a solid, light-weight and durable furniture option that will withstand the continued use of students and will not easily damage, keeping its clean aesthetics in order.
Easy to Clean!
Aluminium street furniture is an easy-to-clean furniture option that requires minimal maintenance to keep the seats, benches, and picnic settings looking both new and usable for the use of the students. The simplicity extends to only requiring hot soapy water and a cloth or sponge to wipe down the aluminium street furniture, a hose to rinse thoroughly and a clean towel to dry off. Notable surface scratches can be buffed away from use over time to also maintain the fresh and new look of the aluminium furniture. It is important to ensure a school has resilient furniture options, especially those with primary students, to endure their continue use and playing on and around the furniture as care isn't always taken in younger ages.
Add a Splash of Colour!
Coloured ends caps are available for all aluminium seats, benches and picnic settings and are used in associations with special needs, school values, house colours or to simply add a splash of colour!
Smooth Laminate Top
Do your students have trouble writing and drawing on your traditional aluminium picnic settings that have grooved tops? Our newly introduced laminate top aluminium settings allow students to write, draw and work as though they are in a standard classroom, but with the additional benefit of enjoying the outdoors. They are perfect for collaborative approaches to learning and are extremely easy to clean, with no ridges for dirt and bacteria to hide. The benefits of outdoor learning are crucial to the students' physical and mental health, and the outdoor learning setting with a laminate top only makes learning outdoors that much simpler!