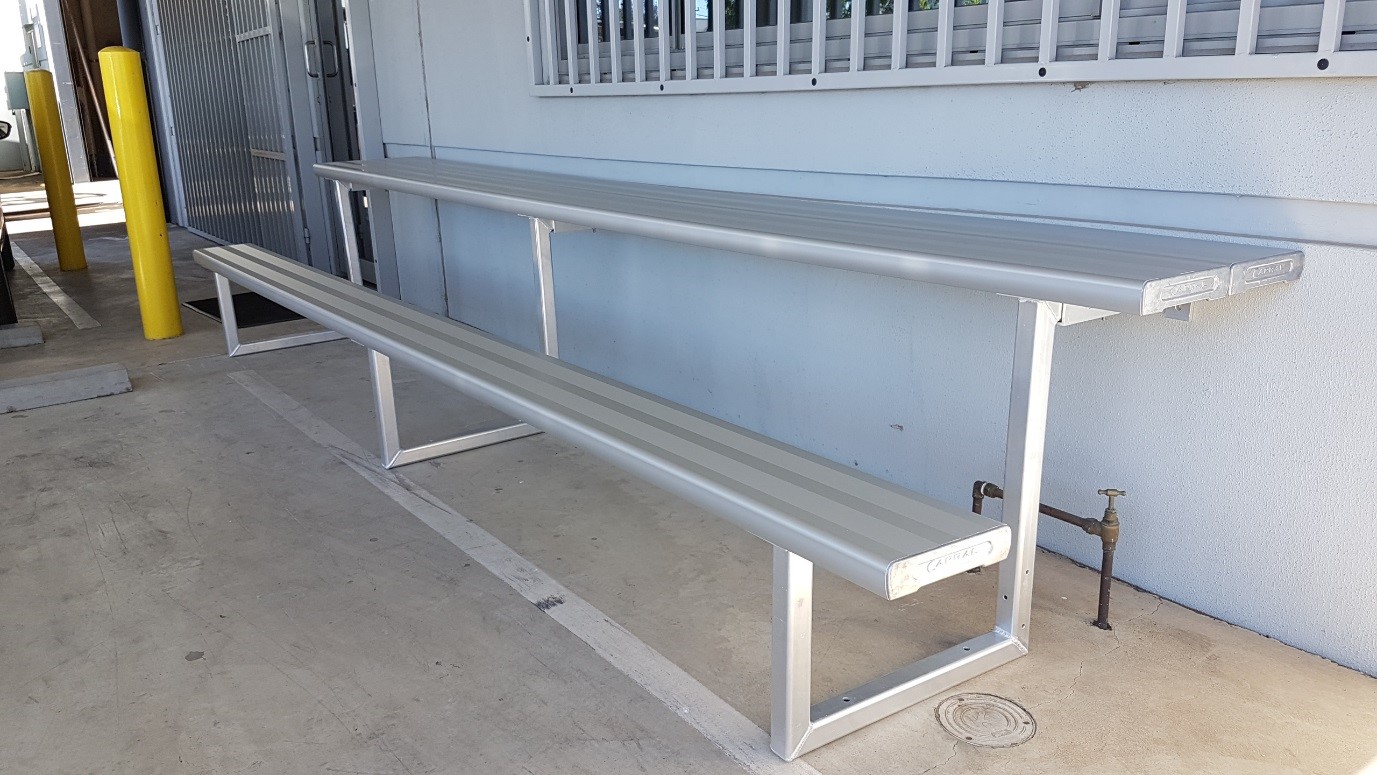 Moving forward, the new AS Urban wall mounted aluminium table/bench setting is not exactly beautiful, but is one of the most functional pieces of outdoor furniture ever developed.
Highly adaptive, this aluminium seating is designed to 'fill the gaps' along walls and courtyard perimeters. Ideal for café's, canteens, lunch areas, industrial, break-out spaces and covered outdoor learning areas.
Did you know that AS Urban street and park furniture also supply matching seats with backrests, armrests, wheelchair access picnic settings, benches, as well as heavy duty rubbish bins, wheelie bin surrounds, café market umbrellas, planter boxes and bike racks?
Talk to one of our friendly sales consultants today on 1300 889 821!