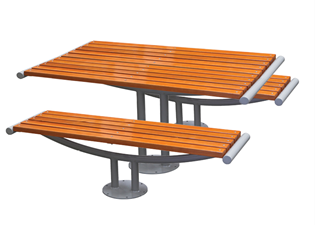 Introducing new settings – AS Urban has just released new timber slat settings in their outdoor furniture range.
Adding contemporary appeal to any outdoor space, the additions include the Arcadia Series, Silverdale Series and Miami Series. Highly decorative and very durable, these outdoor settings feature polished hardwood slats and a strong powder coated steel frame.
Did you know that AS Urban street and park furniture also includes matching seats with backrests, armrests, wheelchair access settings, wall mounted benches, platform benches, rubbish bins, wheelie bin surrounds, planter boxes and bike racks?
Talk to one of our friendly sales consultants today to discuss your requirements!