Celebrating 20 Years of the Area Safe Group – A Journey of Dedication and Growth
---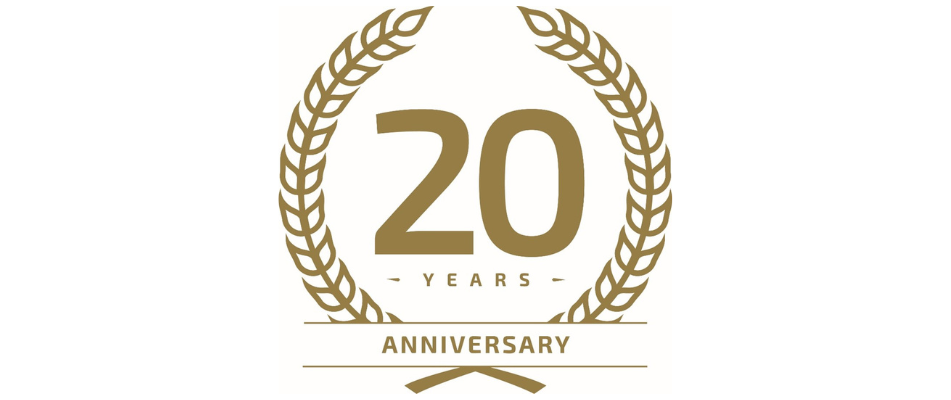 It's hard to believe that it has been 20 years since the Area Safe Group first opened its doors! We're incredibly grateful for the journey we've had so far and the support we've received from our amazing customers, partners, and team members. As we mark this milestone, we want to take a moment to reflect on our journey, celebrate our achievements, and look forward to the future.
The Early Days – A Vision for Safety and Quality:
In 2003, our founder Greg Joyce set out to create a company that would provide high-quality carpark safety solutions to businesses and public facilities across the nation. With a commitment to exceptional customer service, innovative products, and a focus on continuous improvement, Area Safe quickly established itself as a trusted name in the industry.
This was Area Safe's first printed catalogue back in 2004.
A Brief Timeline of Our Journey:
2003 - The launch of Area Safe Products from our Kingswood, NSW warehouse.
2004 – We distributed our first printed catalogue (see the image above)
2009 - Launched AS Urban brand, bringing innovative urban furniture solutions to the market
2013 - Moved to a new distribution centre in Glendenning, NSW (we are still there today)
2016 - Launched our sign printing division, offering custom signage solutions
2017 - Established a new furniture assembly plant to meet growing demand of outdoor furniture.
2018 - Opened a new bulk storage warehouse to improve efficiency and logistics
2019 - Launched the Astra Street Furniture brand and range of premium, 100% Australian made outdoor furniture
2022 – Established our own in-house powder coating plant to increase our range and allow for more customisations with decreased lead times.
Our Growth – Expanding Our Reach and Impact:
Over the past 20 years, we've expanded our product range and services to better serve our customers. From street furniture and safety signage to bollards and crowd control barriers, we've become a one-stop-shop for all your facility safety and outdoor furniture needs. We've also grown our team and established strong relationships with suppliers and partners, ensuring that we can deliver the best solutions to our clients.
Our Promise – Always Provide First Class Service:
At Area Safe, we're committed to delivering exceptional service built on three key principles. First, as product designers and developers, we create and improve our products based on rigorous testing and customer feedback. Second, we prioritise speed in responding to and fulfilling our clients' needs, ensuring timely and efficient service. Finally, our easy-to-use internal systems and highly trained staff streamline interactions and ordering, making working with Area Safe a seamless experience. By upholding these principles, we promise to exceed your expectations and make a positive impact on your projects and communities.
Our Achievements – Making a Difference in Our Communities:
We're proud of the positive impact we've had on countless businesses and public spaces. Living up to our mission statement, 'Enhancing public spaces & the lives of Australians', our products and services have helped create safer, more functional, and attractive environments for people to work, live, and play. Some of our most memorable projects include providing safety solutions for schools, hospitals, parks, and government buildings. By staying true to our mission, we continue to focus on making a tangible difference in our communities and enhancing the everyday lives of Australians across the country.
The Area Safe Team in 2022
Looking Ahead – The Future of Area Safe:
As we celebrate our 20th anniversary, we're more excited than ever about the future of Area Safe. We'll continue to invest in our people, products, and processes to ensure that we remain at the forefront of the industry. We'll also be focused on sustainability and innovation, seeking new ways to minimise our environmental footprint and develop cutting-edge solutions for our customers.
Thank You – Our Success Is Your Success:
We wouldn't be where we are today without the support of our amazing customers, partners, and team members. Thank you for placing your trust in us and for being a part of our journey. We're excited to continue working together to create safe, functional, and beautiful spaces for years to come.
As we celebrate our 20th anniversary, we're filled with gratitude and optimism for what the future holds. We look forward to continuing to serve our customers and communities, making a positive impact on people's lives, and creating a safer world for all. Here's to the next 20 years and beyond!
Happy 20th Anniversary, Area Safe Group!